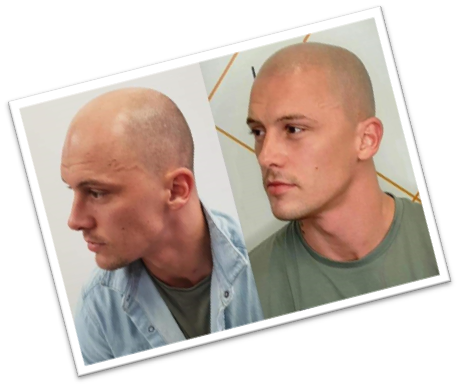 Looking for a solution for your hair loss?
You've come to the right place. Located in Newcastle upon Tyne Totally Polished Nails, Hair & Beauty provide a revolutionary treatment that uses tiny ink dots to create micro-hair structures on your scalp. In just one treatment, you will wake up with renewed confidence and finally have the problem of hair loss solved once and for all.
Side Effects may include increased confidence, turning heads,
admiring glances, positive feedback from loved ones.
Scalp Micropigmentation in Newcastle upon Tyne
A non-surgical treatment, Scalp Micropigmentation creates the illusion of having close-cropped hair. In a matter of hours, we can add the effect of hair without scalp damage. This procedure is virtually painless and provides more density as well as restoring lost volume to the scalp.
Scalp Micropigmentation from Totally Polished Nails, Hair & Beauty is a revolutionary hair restoration technique that can be used to treat both men and women experiencing thin or balding hair.
Also, commonly referred to as Scalp Micropigmentation or hair tattooing, Scalp Micropigmentation does not use dyes, chemicals, lasers or scalpels. Instead, pigment is implanted by injecting tiny amounts of ink beneath the surface of the skin. This helps to restore receded hairlines, thicken remaining hair, camouflage transplant scarring, and create the look of close-cropped hair.
Book Your Scalp Micropigmentation Consultation Today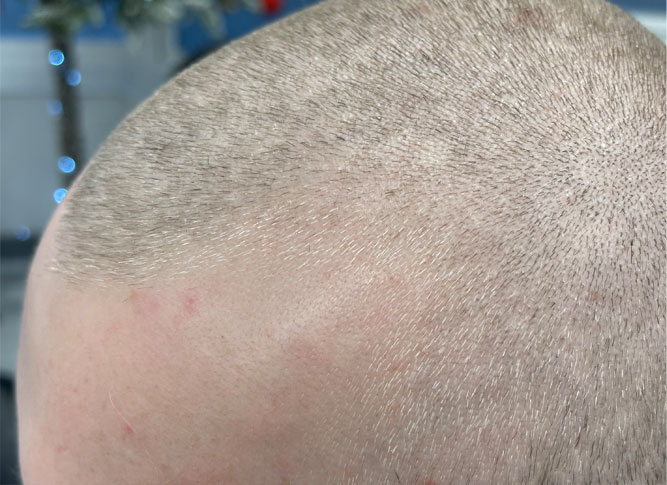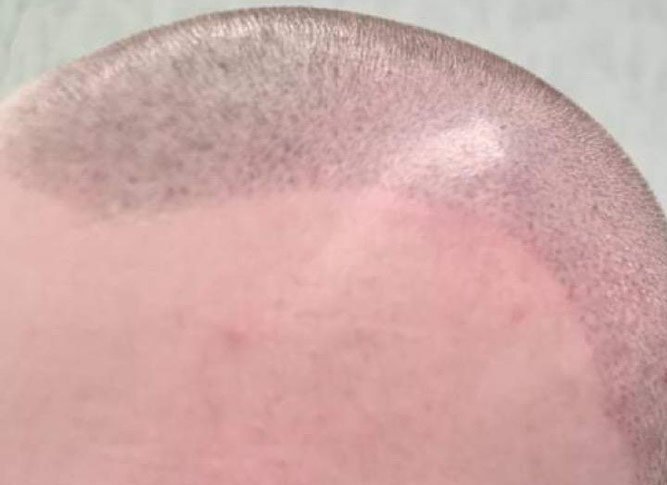 Book Your Consultation
Today​